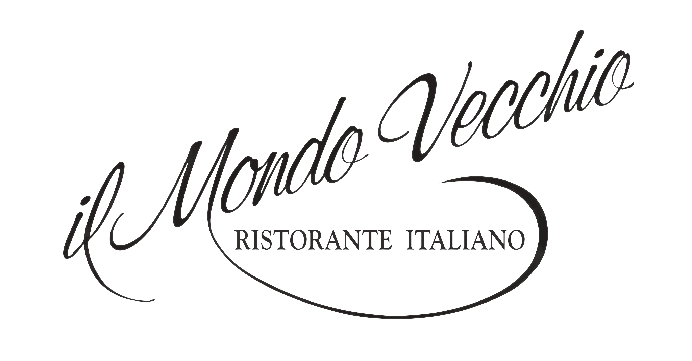 Dinner Menu
Lunch Menu
Dolce
Special Lunch Menu
Signature Dishes Menu
Primi Piatti - Appetizers
Mozzarella di Buffalo con Pomodori
Fresh buffalo mozzarella with sliced tomato roasted peppers and prosciutto di Parma, topped with basil and Tuscan olive oil.
Mela e Formaggia di Capra
Slow roasted beets wit goat cheese mixed with baby lettuce and toasted pistachios in a light vinaigrette, finished with a golden delicious apples.
Portobello alla Milanese
Wild mushrooms breaded with Parmigiano, lightly sautéed with shallots, garlic and chopped tomatoes, in a reduced mushroom broth
Carpaccio con Parmigiano
Wild mushrooms breaded with Parmigiano, lightly sautéed with shallots, garlic and chopped tomatoes, in a reduced mushroom broth
Scampi Toscana
Shrimp sautéed with saffron, cannellini beans and fresh herbs, with a touch of tomato and basil
Vongole Fascino
Steamed clams with white wine sauce, garlic and fresh herbs
Cape Sante con Erbe e Arancia
Seared sea scallops in a light citrus sauce, garnished with radicchio and pigoli nuts
Farinacei e Zuppa - Pasta and Soups
Ravioli Di Zucca
Roasted butternut squash ravioli topped with Buffalo Mozzarella and crushed amoretta and nuts in a sage brown butter (seasonal)
Papardella Bolognese
Papardella in a slow roasted meat sauce with fresh herbs, finished with a mascarpone cream cheese.
Capellini con Pomodori e Basilico
Tomato and basil sauce
Lazagnette di Vecchio
Sausage and wild mushrooms in a light tomato basil sauce
Papardelle con Vodka
Homemade pasta strips with fresh tomato, cream, vodka, snow peas and basil
Spaghettini Alla Arrabbiata
Spicy tomato and basil sauce with Shiitake mushrooms and black olives
Rigatoni Zingara
Hot cherry peppers, mushrooms, prosciutto and black olives in a light tomato sauce (spicy)
Capellini con Rugola e Gamberi
Arugola and shrimp in a fresh tomato and basil sauce
Spaghettini con Asparagi and Gamberi
Shrimp, asparagus and sun dried tomatoes in a light brandy cream sauce
Spaghetti Pescatore
A delicate blend of seafood in a light red chili tomato sauce with fresh thyme
Zuppa d Otolana
Cannelini beans with pasta, prosciutto, fresh oregano and a touch of plum tomato.
Tortellini in Brodo
Tortellini in a light chicken broth with julienne vegetables and black truffles
Insalata - Salads
Spinaci con Pera e Gorgonzola
Spinach with roasted pear, walnuts and imported gorgonzola
Insalata di Rugola
Arugola, sun-dried tomatoes, roasted peppers, Buffalo mozzarella and fresh tomatoes with Balsamic vinegar and virgin olive oil
Finocchio e Radicchio
Fresh fennel, finely sliced, with Italian radicchio, Balsamic vinegar and Pamigiano shavings
Insalata di Frughi
Sauteed finely sliced mushrooms, sliced artichoke combined with baby greens, with a truffle vinaigrette
Piatti di Mezzo - Main Courses
Dentice all Fiducia
Red Snapper sauteed with fresh rosemary and garlic, garnished with wild mushrooms and asparagus
Dentice Marechiara
Red snapper sauteed with fresh herbs in a very light red chili tomato sauce
Scampi con Pancetta e Formaggio
Shrimp wrapped with panchetta, then topped with Reggiano and finished with porcini essence
Gamberi all Acetosella
Shrimp sauteed with shallots, imported prosciutto, lemon and fresh basil, served over sauteed spinach
Sogiola con Rugola
Filet of sole breaded with hazelnuts, lightly sauteed, topped with arugola, roasted peppers and fresh tomato
Tilapia Milaneza
St. Peter's fish sauteed with capers and artichoke hearts in white wine sauce and fresh tomato
Salmone Fornaio
Pan roasted Salmon with a champagne mustard sauce.
Branzino Livornes
Striped Bass with a delicate tomato broth, black olives, capers and white wine.
Vitello all Patrizia
Scallopine of veal topped with prosciutto, eggplant, Fontina and sliced tomato in a sage infused wine sauce
Scallopine con Porcini
Scallopine of veal sauteed with prosciutto, porcini mushrooms and balsamic vinegar
Costoletta alla Capricciosa
Boneless Veal chop pounded very thin breaded with Parmigiano and bred crumbs, lightly sauteed, topped with arugola and tomato salad and Parmigiano shavings
Costoletta con Carciofi e Tarufi
Boneless veal chop stuffed with Fontina, prosciutto and truffles in a Marsala wine sauce with artichoke hearts
Costoletta alla Griglia
Veal chop cut from the rack, delicately seasoned, then grilled with rosemary and sage, served oversauteed mushrooms
Costoletta di Parioli
Pan seared veal chop with imported mushrooms, peppercorns, Cognac, and Dijon mustard
Pollo Scarpiello
Tender pieces of chicken sauteed with white wine, garlic and sausage
Pollo con Pomodoro Secca
Breast of chicken sauteed with imported mushrooms in a light tomato sauce with sun-dried tomatoes
Pork Saltanboca
Loin of pork topped with cheese and prosciutto, served over sauteed spinach in a marsala wine sauce with fresh herbs
Agnello Griglia
Grilled lamb chops with natural sauce accented with balsamic vinegar and mushrooms
Medaglioni di Medici
Medallions of fillet mignon in white wine sauce with cherry peppers, wild mushrooms and capers with a touch of fresh tomato (spicy)
Medaglioni alla Gorgonzola
Medallions of fillet mignon with imports gorgonzola, brandy and a touch of cream, topped with asparagus
Vegetali - Vegetables
All vegetables are sauteed in alive oil and garlic
Sauteed Spinach with Lignoli Nuts and Raisins